We offer products made with Special Alloy Materials
Quality is a fundamental pillar of our business.
Our products undergo rigorous quality controls
We ensure that they meet the strictest international standards.
We have certifications and accreditations that support our commitment to excellence.
We strive to provide exceptional customer service.
Welcome to the website of our company Chicago Alloys Corp, founded 25 years ago by a visionary German entrepreneur. We are proud to introduce you to our history of selling specialty alloy products from European countries to the American market.
Since our humble beginnings, we have excelled in providing high quality products and exceptional service to our customers in the United States and beyond. Our passion for specialty alloys, combined with the technical expertise and experience of our team, has established us as a leader in this industry.
In our company, we specialize in a wide range of products made from special alloys, carefully selected from European countries with the highest reputation for premium materials.Our portfolio ranges from components for the aerospace and automotive industries to solutions for the energy and medical sectors. We are committed to finding innovative and customized solutions to meet the needs of our most demanding customers.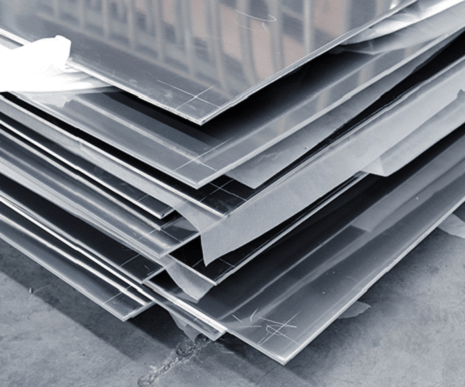 Stainless Steel A286
AMS 5726, AMS 5525, AMS 5732, AMS 5737. The original super nickel alloys, their high strength and corrosion resistance meet demanding AMS specific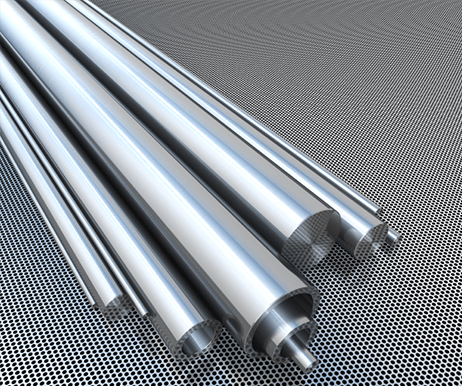 H-11 and H11 AMS 6487
Tool Steel, which are known for their distinct toughness, resistance to abrasion, ability to hold a cutting edge and/or their resistance to deformation at elevated temperature.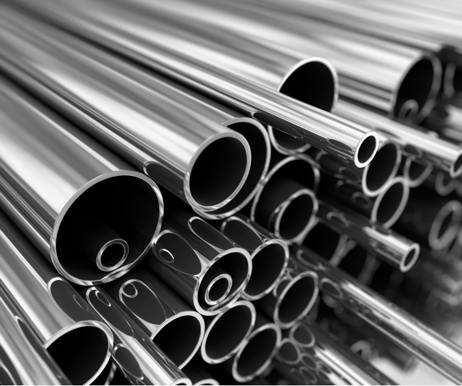 Inconel 718 Rod, Bar, Tube Pipe
These nickel-chromium alloys are generally used in intense environments where vast heat and corrosion resistance are key to the integrity of the end result.
Over the years, we have built strong and lasting relationships with our customers based on mutual trust and open communication. We are proud to be considered a reliable and valued partner in our customers' supply chain.
We understand the importance of customer satisfaction and are committed to providing technical advice, personalized support and fast, reliable delivery times.
As a company committed to sustainability, we strive to minimize our impact on the environment. We work closely with our suppliers to ensure ethical and sustainable practices at all stages of the supply chain, from material procurement to final delivery.
Our German company is proud to offer products made with special alloys from European countries to the American market.
Our history, experience and commitment to quality and customer service make us the ideal choice for your needs in this industry.
We look forward to the opportunity to work together and help you find the perfect solutions for your business.
We look forward to the opportunity to work together and help you find the perfect solutions for your business.
We want to provide you with an excellent service in the supply of special materials.
We offer you advice on the available materials and their applications.
Our sales and import department offers you its experience for a quick manufacturing and import of those materials that you need and are not in our inventory.

We have the capacity to dispatch your order to any part of the world in record time.
Sales team
Frequently Asked Questions
What payment methods do you accept?

Do you ship abroad?
We ship to all parts of the world.
Do you offer any type of accreditation?
ISO 9001:2000
ISO-17025
AS 9000
EN 9100:2003
ISO/TS 16949:2002
BS EN 9100:2003
ISO/IEC 17025 Testing/Calibration
MIL-I-45208A
What materials do you distribute?
We are leaders in the distribution of High Performance Special Metals and Alloys in Corrosion Environments or High Temperature Environments.
What products made with Special Alloys do you offer?
MONEL, INCOLOY, INCONEL, HASTELLOY, NILO, NILOMAG, NITRONIC, INVAR, TITANIO, STAINLESS STEEL AND MORE!
Do you have other products available?
Bars, wires, tubes, plates, screws, nuts, threaders, bolts, sockets, studs, sheets, pipes, tubes, special screws and more!